Seminars

Series: Topics in the Aesthetics of Music and Sound

University of Southern Denmark, Campusvej 55, 5230 Odense M, Denmark

SEMINARS, SPRING 2012:

English: All of the seminars are conducted in English (unless, of course, all participants present during a given seminar happen to speak Danish).

Skype: Throughout the semester, we will continue to experiment with long-distance audience participation via Skype. This has proven to be quite successful, with audience members participating from as many as three countries at a time! If you are interested in attending a seminar in this manner, please get in touch with Cynthia M. Grund a few days in advance at cmgrund@sdu.dk.

Lunchtime Concerts: Please note that there also will be four lunchtime concerts in Cafeteria 4 between 12 noon and 1 p.m. throughout the spring semester. The first, second and third concerts took place on February 15, March 15 and April 12. The final concert in the series will take place on May 3, 2012

Concert programs are available on

SEMINARS HELD DURING THE SPRING SEMESTER 2012:

Thursday, May 3, 2012, 2:15-4 p.m. in U73.

Rhetorical and Musical Structures

Daniel Bonevac (via Skype)

Professor of Philosophy, University of Texas at Austin.

Abstract: Several scholars of the Baroque era have suggested that the structure of some musical compositions is modeled on traditional rhetorical structures. I explore that hypothesis with respect to Couperin's "Leçons de ténčbres." It works well for the first two, solo, lessons, but fails as an approach to the third, which is a duet. I review the early modern theory of disputation, and argue that it provides a better model, not only for the third lesson, but for many Baroque pieces, including most paradigmatically fugues, in which different themes compete for the listeners' attention.

This paper is a joint effort with Melanie Bonevac of Southwestern University (Georgetown, Texas) whose work provided much of the musical research on which this presentation draws.




ALL ARE WELCOME!

Poster for the seminar available HERE as a pdf-file.

This seminar with Daniel Bonevac concluded the series Topics in the Aesthetics of Music and Sound for the spring term 2012. Plans are underway for the series during the fall semester 2012, and the program will be available HERE. If you are interested in giving a presentation as part of this series sometime during the period September - December 2012, either in person or via Skype, please contact Cynthia M. Grund, cmgrund@ifpr.sdu.dk. Please remember that in addition to coming to the venue at SDU, participation in the audience via Skype is possible, and allows you to participate in discussion with the speaker as well as with the other audience members in Odense and on Skype - wherever you may be!

Thursday, April 26, 2012, 2:15-4 p.m. in U73.

Is Narrative in Music Possible?

Malgorzata Pawlowska (via Skype)

Assistant in the Department of Theory and Interpretation of the Musical Work of the Academy of Music in Kraków. Lecturer in Music History, Musical Analysis, Music Literature and Ear Training. PhD student in Music Theory.


Abstract: In the 1980's, a "narrative turn" took place, and as a result, narrative began to be perceived as a primary act of the mind, transferred from life to art and all human artifacts. Owing to that turn, narratology also permeated music theory where a debate on the possibility of narrative in music has recently been quite lively. Questions have been posed: Is the term "narrativity" in music used in a metaphorical sense derived from literature? Is narrative possible in music – especially in instrumental music without a text or literary program? There are two extremes: the proponents of the literal transfer of particular histories (plots) to the music to which we listen, and the autotelists, who think that music can only be syntactic – without semantics. Yet, there exists an entire spectrum of attitudes between these two extremes. We can also ask: if analytical tools for examining musical pieces are taken over from the theory of literature, what elements of the systems are then analogous for literary and musical utterances? And what makes musical "narratives" specific? I will consider these questions, trying to shed some light on the relationship between narrative and music.

ALL ARE WELCOME!

Poster for the seminar available HERE as a pdf-file.

Thursday, April 19, 2012, 2:15-4 p.m. in U73.

New Research Initiatives in the Study of Music, Meaning and the Body

William Westney, Paul Whitfield Horn Professor of Piano, Browning Artist-in-Resid​ence School of Music, Texas Tech University.

Cynthia M. Grund, Associate Professor, Institute of Philosophy, Education, and the Study of Religions; University of Southern Denmark.

Abstract: Grund is a member of a team led by Westney and established at Texas Tech University (TTU) in January 2012 to carry out the project "Technological and Aesthetic Investigation of the Physical Movements of Pianists." This project is under the aegis of the newly-founded Transdisciplina​ry Research Academy (TRA) at TTU. Westney and Grund are working together with Dr. Michael W. O'Boyle - Ph.D.; Assistant Director, Texas Tech Neuroimaging Inst.; Prof., Dept. of Human Development and Family Studies Texas; and Dr. Jingzhou (James) Yang, Assistant Prof. and Director of Human-Centric Design Research Lab, Dept. of Mechanical Engineering.

Grund and Westney will present and discuss aspects of this project during the seminar.

In addition to this TRA project, Grund and Westney have also expanded their ongoing work on music and meaning to include an examination of the relationship between music and sport, and the implications this relationship can have for issues of music and meaning. They will be giving a paper on this topic at the 2012 Annual Meeting of the American Society for Aesthetics in St. Louis, Missouri. The seminar will conclude with an overview of some of the main questions with which this work is concerned, including issues of content and competition.

ALL ARE WELCOME!

Poster for the seminar available HERE as a pdf-file.

Thursday, April 12, 2012, 2:15-4 p.m. in U73.

Performing Debussy

Janus Araghipour

Pianist, Bachelor of Fine Arts, currently enrolled in the Master's Program in Performance at The Academy of Music and Dramatic Arts, Odense.

Abstract: In an informal discussion with examples demonstrated at the Steinway, Janus Araghipour provides insight into aspects of preparing the repertoire which he performed at the Lunchtime Concert in Cafeteria 4.

ALL ARE WELCOME!

Poster for the seminar available HERE as a pdf-file.

Thursday, March 29, 2012, 2:15-4 p.m. in U73.

Wittgenstein and the Limits of Musical Grammar



Hanne Appelqvist (via Skype)

Postdoctoral Fellow (Academy of Finland)
Theoretical Philosophy, University of Helsinki

Abstract: According to the early Wittgenstein, musical tunes are like propositions. They are like tautologies that do not say or represent anything but simply show their own form. Here, the operative notion of form is nothing less than the form of reality, treated by the transcendental logic of Wittgenstein's early work the Tractatus Logico-Philosophicus. Interestingly, the comparison between music and language lies at the heart of Wittgenstein's later philosophy as well. In the Philosophical Investigations, Wittgenstein compares the understanding of a musical theme with the understanding of a sentence. Moreover, the implications of the comparison are still formalistic: the only way to express the content of the theme is by repeating the theme itself. However, instead of a transcendental logic whose study was supposed to 'lead to knowledge of the nature of music' as well, Wittgenstein's later conception of the grammar of music (and language alike) rests on the practical agreement of the (musical) community.

How exactly? That is the topic of this presentation.

ALL ARE WELCOME!




Poster for the seminar available HERE as a pdf-file.

Thursday, March 22, 2012, 2:15-4 p.m. in U73.

The Polyfunctionality of Music in Some Dramas by Henrik Ibsen


Sofija Todić (via Skype)

PhD Student in Studies of Culture
and Part-time Lecturer at the University of Belgrade, Serbia

Abstract: In the literary texts of realism one repeatedly finds scenes of women sitting at the piano and playing. What does the inclusion of musical elements in a literary text tell us? Is music an ephemeral element in them? Does it function as a specific "break in the action" which aims at lulling the reader before a significant moment in the action? In my presentation I will explain the polyfunctionality of musical elements which among other things creates an independent, contextual narrative which functions as a sub-text of the main narrative of the literary work. Music and the main narrative of the text are intrinsically intertwined, communicating with the reader as a single entity. Primarily focusing on the works of Henrik Ibsen, I will analyze the functions of his "scenes at the piano", that teem with subtle indications about cultural, political and gender issues of the time, but that are also important dramatic devices often stressing important moments in the dramatic action. Whereas the narrative of the piano as an object and its music probably was something intuitively perceived by the nineteenth-century reader, it now presents an exciting field for interdisciplinary research.

Poster for the presentation available HERE as a pdf-file.

Thursday, March 15, 2012, 2:15-4 p.m. in U73.

Room Acoustics –How Does the Room Influence Speech and Music?

Peter Mřller Juhl, MSc, PhD


Associate Professor
Institute of Technology and Innovation
University of Southern Denmark


Abstract: The listening experience of speech or music is heavily influenced by the room in which the acoustic signal is transmitted from the source (e.g. the musician) to the receiver (you!). We often speak in more or less vague terms about the 'acoustics of the room' and we generally have an idea whether a given room has 'good' or 'bad' acoustics. This talk will address the acoustics of a room from an engineering point of view – how is the acoustics of a room quantified?
We will discuss which acoustic features are desirable for specific purposes of the room ranging from concert halls to cinemas to classrooms. The implications of acoustics for issues within the aesthetics of music and sound will be addressed.


Poster for the presentation available HERE as a pdf-file.

Thursday, March 8, 2012, 2:15-4 p.m. in U73.

Reflections on Improvisational Artistry and Style in Live Dance and Music Performance (via Skype)

Aili W. Bresnahan JD, MA

PhD Candidate in Philosophy, Temple University, Philadelphia;
Editor, American Society of Aesthetics Graduate E-journal (ASAGE); and former professional-level ballet dancer and lawyer

Abstract: This presentation will explore the concepts of improvisational artistry and style as they pertain to what the performing artist does during a live dance or musical performance to both present the underlying structure of the work (either a choreographic plan or score) and to color it with his or her own expressive features and individual artistic signature. In general, the underlying idea will be that live dance and music performance requires the performer to draw upon both trained and natural capacities; ones that are 1) developed in the course of learning and performing within a particular artistic genre, 2) in accordance with the intentions of a particular choreographer or composer, and 3) an enhancement of his or her own natural talents, capacities and sensitivities. Understanding this practice matters, I will suggest, because it lends weight to the idea that there are often art-relevant features of a live dance or musical performance that are not entirely constrained by a choreographic plan or musical score. This opens the door to the idea that in some cases these features may be so significant and overriding that we want to consider the performance, rather than the structure, to be the relevant work of art for philosophical study and analysis.

Poster for the presentation availabe HERE as a pdf-file.

Thursday, March 1, 2012, 2:15-4 p.m. in U73.

Is Music Healthy for Your Ears?

Jesper Hvass Schmidt, M.D., PhD

Center for Musicians' Health, Clinical Institute, University of Southern Denmark; Dept. of Audiology, Odense University Hospital; Dept. of Occupational and Environmental Medicine, Odense University Hospital

Abstract: Music is pleasant to listen to and - normally - your hearing will not be harmed. The musician runs a potential risk of developing various hearing disorders, however, including hearing loss due to long and lasting sound exposure throughout a professional career. Both classic and rhythmic music are often played at sound levels which exceed national noise limits permitted for employees. Musicians should also be protected by these same rules.
In this talk I will address the sound exposure resulting from music and how it can affect musicians' hearing throughout their lives. Various factors relevant to exposure to music such as instrument types, different repertoires, and different conditions during concerts, rehearsals and individual practice will be discussed. Furthermore, various hearing disorders such tinnitus (ringing sound in your ears), hyperacusis (hypersensitivity to loud sounds) and hearing loss in musicians will be discussed.

Poster for the presentation availabe HERE as a pdf-file.

Thursday, February 23, 2012, 2:15-4 p.m. in U73.

Wagner and Žižek on the Revolutionary Potential of Music
(via Skype)

Tere Vadén
Professor, Department of Art, School of Art, Design and Architecture,
Aalto University, Helsinki.

Abstract: Slavoj Žižek has persistently traced the revolutionary potential of music by analyzing the music-drama of Richard Wagner. In line with his larger philosophical program, Žižek uses Wagner's works as a testing ground for discussing the symbolic structures that facilitate emancipation. The emphasis on symbolic structures, however, puts Žižek in an uneasy position with regard to the explicit goals stated by Wagner himself, who wanted to undermine the project of the Enlightenment. The decisive question between Žižek and Wagner concerns the role and nature of a collective, and the function of music in building this collective. One way of investigating the question of collectivity is opened once we discard the false dilemma of seeing music either as a symbolic structure to be analyzed or as a direct expression of pure experience. Music has revolutionary potential when understood as an unbroken natural – or materialistic – continuum with regard to which the extremes (symbolic structures, pure experience) are unhelpful idealizations.

Poster for the presentation availabe HERE as a pdf-file.

Thursday, February 16, 2012, 2:15-4 p.m. in U73.

Sonification: From Signal to Sound

Kristoffer Jensen

Assoc. Prof., Dept. of Architecture, Design and MediaTechnology, Aalborg University Esbjerg

Laurent "Saxi" Georges

Musician, Composer, Researcher.

Abstract: All signals can become sounds. This is commonly called sonification.
Research regarding sonification has profound philosophical implications, since information which has not been isolable and identifiable now is - by virtue of its having an audible manifestation. The technical and sonic material will be presented such a fashion as to stimulate philosophical and cross-disciplinary discussions of the epistemological and aesthetic issues raised by this approach.
In this presentation we will present the theories and algorithms of time-frequency inversions. A particular method for obtaining sounds is investigated here. Taking an existing sound as the point of departure, the transformed signal or shape of the signal is here considered as a sound itself. By calculating the spectral and temporal envelopes, and replacing one by the other, subtle but interesting effects are obtained. In contrast, by replacing the sound by the Discrete Cosine Transform (DCT) of the same sound, a much more important change is produced. In particular, in the case of inharmonic or unvoiced sounds, such as the cymbal or the unvoiced consonants of speech, interesting textures are obtained. For most harmonic sounds, another harmonic sound is obtained by the DCT. If, finally, the envelope switching is carried out, some of the original qualities of the sound are re-introduced. This work has been done for creative and pedagogical reasons. It extends the range of sound textures for contemporary music creation, and it also extends the number of means for understanding the implications of spectral and temporal envelopes, as well as the relationship between a signal and the Fourier/Cosine transform of the same signal.
Demonstration of the method will be performed live, and audience and presenters will be able to hear sounds of their own making in the transformed reality.

Poster for the presentation availabe HERE as a pdf-file.

Thursday, February 9, 2012, 2:15-4 p.m. in U73.

Composing as Adventurous Applied Science

Jan Flessel

Composer and Instrumentalist

Abstract: The ambivalent relationship between music and technology is reflected in many works of contemporary composers. The integration of the computer in contemporary music doesn't end with the simple notation of the score in a notation program, but it's possible to create, analyze and change sounds in a live performance. The computer serves as a musical instrument.

German composer Helmut Lachenmann noted that the process of composing entailed the construction of an instrument: the structuring and creation of basic material that subsequently will be assembled as the instrument on which the composer plays and composes. Today, some composers take this quote literally when programming software to interpret the digital or analog signals of a controller. Thus, a midi-keyboard, a common joystick or infared signals become freshly designed instruments.

In this lecture, I will focus on a few scored pieces from a genre known as live-electronic music. Among the composers featured in the lecture are : Chikashi Miyama, who built his own instrument "Peacock" for his work Angry Sparrow; Johannes Kreidler, with his "joint venture" project Fremdarbeit; and Simon Steen-Andersen and his method of using sampled "everyday sounds" in his orchestral piece Double Up.

Poster for the presentation availabe HERE as a pdf-file.

Thursday, February 2, 2012, 2:15-4 p.m. in U73.

On Sound Segregation and Music

Jakob Christensen-Dalsgaard, PhD

Associate Professor
Center for Sound Communication
Institute of Biology, University of Southern Denmark



Abstract: The basis of our perception of music is our sense of hearing, and the constraints of our auditory system also constrain our musical world. The sense of hearing can be traced back to the earliest animals and has evolved to serve several purposes, one of which is sound communication. One of the fundamental tasks of hearing is to assign sound components to sound sources, also called 'Auditory Scene Analysis'. This is a very complicated task, since these components arrive as a mixture on our two eardrums and must be sorted out by intensive processing by the auditory pathway. The processing has great consequences for our perception of melody, consonance, location, and timbre and melodies.

In the talk I will address the auditory processes that aid in sound source segregation and give some examples of applications in polyphonic music.

Poster for the presentation availabe HERE as a pdf-file.

Please see the following networks for additional information about activities within The Aesthetics of Music and Sound:

JMM: The Journal of Music and Meaning (Funded by the Danish Research Council for the Humanities.)

Nordic Network for the Integration of Music Informatics, Performance and Aesthetics (originally supported by NORDPLUS and subsequently by NORDFORSK)

netvćrk for tvćrvidenskabelige studier af musik og betydning/

network for cross-disciplinary studies of music and meaning

Department for the
Study of Culture

Research Director for

The Performances of

Everyday Living

Coordinator for

and

Editor and Webmaster for

Updates

PLEASE NOTE: During the month of March 2015 and possibly extending into April/May 2015, heavy construction will be taking place on this website behind the scenes as it "migrates" to new editing software. Please be patient with us during this period if occasionally some pages take on a strange appearance, or if updating seems to be a bit erratic. All efforts will be made to maintain the integrity of the page with the schedule for the seminar series Topics in the Aesthetics of Music and Sound: Mostly Metal here, but it will nevertheless be a good idea also to keep an eye on our Facebook group here and the regularly occurring announcements of events on it during this period. Thank you for your patience!

During March-May 2015 we will also continue to develop our new

channel, which we encourage you to visit here.

Archive

for ""Updates" and "News":

Click HERE.



The Aesthetics of Music and Sound - www.soundmusicresearch.org
Cross-Disciplinary Interplay between the Humanities, Technology and Musical Practice
Site of the SDU-IKV Research Program: The Performances of Everyday Living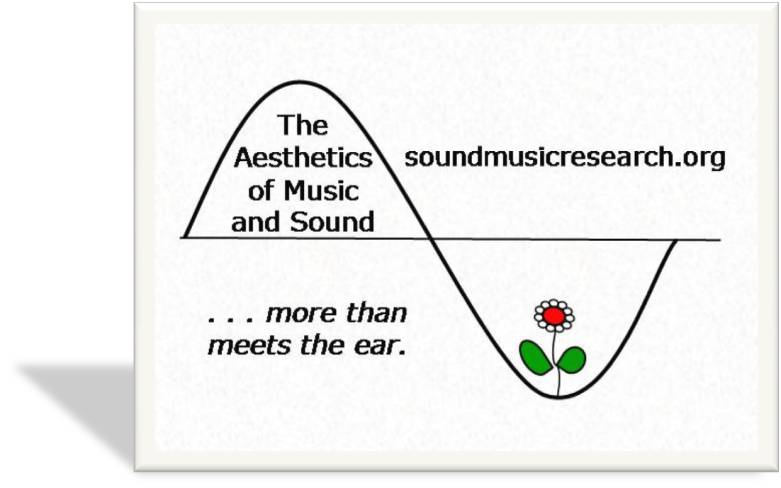 Cross-Disciplinary Interplay between the
Humanities, Technology and Musical Practice