Seminars

Series:

Topics in the Aesthetics of Music and Sound

University of Southern Denmark, Campusvej 55, 5230 Odense M, Denmark




English: All of the seminars are conducted in English (unless, of course, all participants present during a given seminar happen to speak Danish).

Skype: Throughout the semester, we will continue to experiment with long-distance audience participation via Skype. This has proven to be quite successful, with audience members participating from as many as four countries at a time! If you are interested in attending a seminar in this manner, please get in touch with Cynthia M. Grund a few days in advance at cmgrund@sdu.dk.

Lunchtime Concerts: Please note that there will be four regularly lunchtime concerts between 12 noon and 1 p.m. throughout the spring semester 2014 together with a "bonus" concert on May 27. Please watch the page

http://soundmusicresearch.org/lunchtimeconcerts.html for updates.

SEMINARS, SPRING 2014

Thursday, February 6, 2014, 3:15-5 p.m. in U73

Sounds a Lot like Research. A Collaborative Art-Based Research Project about and in Sound.

Matthias Bode, Associate Professor, Department of Marketing and Management, University of Southern Denmark,

Abstract: In this research project, two academic consumer culture researchers and one sound artist are working together to learn from each other's skills, perspectives and methods. The shared focus is on soundscapes in everyday life, with a focus on experienced soundscapes in hospitals. Based on performative social science approaches, we approach the aesthetics of research, the creation of accepted (textual) and contested (sonic) knowledge as well as the role of knowledge generation in music. Instead of thinking in terms of mutual benefits, we prefer to ask the question: how can you be so sure that art and research can be separated at all?

Project members: Matthias Bode, Consumer Culture Researcher, Department of Marketing & Management, SDU, Denmark; Max Chauvin, Consumer Culture Researcher, ESSEC Business School, France; Pierre-Yves Macé, sound artist,

Poster available as pdf-file HERE.

Facebook event - HERE.

Audience participation via Skype is also welcome.

Thursday, February 13, 2024, 3:15-5 p.m. in U73

The Dynamics of Materiality and Digitalization in the Practices of Music Consumption

Alisa Smirnova has recently graduated from the University of Southern Denmark with a Master's degree in Economics and Business Administration (cand.merc.) She is currently volunteering for the cultural institution Brandts as a creative consultant and for the alternative club Golem as a PR manager in Odense.

Abstract: Consumption of music is currently undergoing a period of rapid reconfiguration resulting from and constituted by a complex interplay between everyday practices and material artifacts. When online streaming services such as Spotify are introduced into the practice of music consumption, what is the effect on older, existing media? An intuitive answer would suggest that existing media such as vinyl records and CDs would diminish in relevance in favor of the newest ones.

Yet, as counterintuitive as it may seem in this age of iPods and digital downloads, vinyl, the favorite physical format of indie music collectors and audiophiles, is re-entering the mainstream. Nowadays, an mp3 download code can be attached to a vinyl record, so that consumers can get the same songs in digital format for free. At the first glance, it appears that a contradiction of sorts is lurking here - different music consumption practices are overlapping. How do consumers handle this combination of different media? On the one hand, vinyl records are cultural artifacts that represent a whole set of listening rituals, sound quality, feeling of nostalgia and the like. In comparison with them, mp3 files are immaterial, listened to on portable playback devices and give rise to a totally different set of practices. Is this phenomenon a successful symbiosis or is one product taking over another in order to survive in the market? Is it just a reversed set of music consumption practices, from analog to digital format and back again, or is there something else going on here?

Additionally, the relationship between materiality and digitalization of music calls into question the whole set of material, cultural and social elements constituting the practice of music consumption. The contribution of practice theories to consumer culture studies can be seen in a way that serves to focus on performative processes of social life -which by necessity involve consumption activities -while not diminishing the importance of either the cultural conditioning of consumption, or of the consumption of practitioners.

Poster available as pdf-file HERE.

Facebook event - HERE.

Audience participation via Skype is also welcome.

Thursday, February 20, 2014, 3:15-5 p.m. in U73

The Effects of Music upon the Emotional Processing of Visual Information from a Neuroscientific Perspective

Fernando Bravo, PhD Candidate (3rd year) in Music, U. of Cambridge, (Queens' College Walker Studentship) UK; MSc in Integrated Electronic Arts, Iowa State U., USA; MSc in Clinical Psychology/Psychoanalysis, AEAPG-UNLaM, Argentina; BA Honours in Psychology, UCA, Argentina, 1998; "Alumno Extraordinario" Status in Music Composition, Sound Design and Film-scoring, UCA, Argentina. Professional Artistic Plan (Classical Guitar Performance) Conservatory of Music "Manuel de Falla", Argentina.

Abstract: The purpose of my research is to investigate the effects of music upon the emotional processing of visual information from a neuroscientific perspective. In particular, my work is focused on analysing how alterations of specific aspects within the musical structure influence the emotional interpretation of visual scenarios.

The analysis of music in audiovisual contexts presents a unique field in which to explore the links between musical structure and emotional response. A better comprehension of music-evoked emotions and a precise delineation of the brain mechanisms involved may serve as a model system which may prove useful for improving our knowledge of brain function in general, but it may also provide a solid framework to explore emotional processing in disease states.

Overall, mapping a systematic relationship between musical-structural features, certain aspects of the audiovisual experience and the underlying neural circuitry, may provide valuable insights for the advancement of affective neuroscience and for potential applications concerned with clinical psychology and music therapy.

In my presentation during the Seminar Series, I will show results from a series of recent behavioural and neuroscientific (fMRI) studies that I have carried out to investigate the neural mechanisms underlying the emotional processing of musical stimuli of varying levels of dissonance induced by different interval content.

(a)

FMRI results (corrected for multiple comparisons, p < .05). 3D rendering (a) and sagittal view (b) showing the statistical parametric maps (SPM) of the direct contrast between dissonant and consonant music. Stronger blood-oxygen-level-dependent (BOLD) signals during dissonance (compared to consonance) were yielded in the left medial prefrontal cortex (mPFC) and in the left anterior cingulate cortex (ACC).

(b)

Website:

Please note that while visiting SDU in Odense, Fernando Bravo will also give

the Lunchtime Concert 12 noon - 1 p.m., February 20, 2014 in The Winter Garden. Please see here.

a talk on Friday, February 21, 2014 dealing with Das Unheimliche and Musical Dissonance: Mentalizing, Self-Other Distinction, Metaphor and Cross-Modal Mechanisms in the Brain. Venue: Comenius, Institute for the Study of Culture. Time: 10:15 a.m. - 12 noon. See below.

a talk/workshop on Friday, February 21, 2014 entitled

:

Music Technology and Psychological Research: An Introduction to Max/MSP/Jitter for Artistic and Scientific Purposes. Venue: Comenius, Institute for the Study of Culture. Time: 2:15 p.m. - 4 p.m. See below.

Audience participation via Skype is also welcome.

Poster available as pdf-file HERE.

Two Special Events with Fernando Bravo:

(1) Friday, February 21, 2014, 10:15 a.m. -12 noon in Comenius, Institute for the Study of Culture

Das Unheimliche and Musical Dissonance: Mentalizing, Self-Other Distinction, Metaphor and Cross-Modal Mechanisms in the Brain

Das Unheimliche ("The Uncanny" in English, "Lo siniestro" in Spanish) is a core concept not only with regard to literature, but also with respect to theoretical and clinical psychoanalysis.
I will present some very recent neuroscientific findings regarding an area in the brain called the Angular Gyrus, which could be selectively linked to metaphor, out of body experiences, theory of mind and cross modal association.
The stimuli that I have used to study this area were all examples of strictly controlled dissonance.
Participants were given the following task:

A radio-telescope located in Cambridge captured a series of radio signals from outer space. You will listen to these sounds and your task is to decide if they were produced by good or bad aliens.

Preliminary analyses of this data indicate that the specific musical structure manipulation used in the study (i.e. dissonance controlled by interval content), could be applied to isolate emotional valence from the arousal dimension and, more importantly, it may enable exploration of the neural circuitry involved in the processing of negative emotion.




Moderators for the event:

Claudio Cifuentes-Aldunate, Associate Professor of Spanish and Latin American Studies, Institute for the Study of Culture

Mogens Davidsen, Associate Professor of Literature, Institute for the Study of Culture

All are welcome – also via Skype

Poster available as pdf-file HERE.

(2) Friday, February 21, 2014 2:15 - 4 p.m. in Comenius, Institute for the Study of Culture

Music Technology and Psychological Research: An Introduction to Max/MSP/Jitter for Artistic and Scientific Purposes

This music technology workshop will be focused on Max/MSP/Jitter (http://cycling74.com/). Max is a visual programming language for interactive multimedia. The software lets users create applications by manipulating program elements graphically rather than by specifying them textually.




In the session, I will give a general introduction to Max with a demonstration of Electronic Sound Synthesis. I will then present an interactive multimedia tool that I have designed to explore cross-modal effects of music on visual information (more details: HERE).

You can find an example of work developed with Max in the following link about "Cubes", an experiment aimed at exploring the affective impact of dissonance on an abstract animation.

Cubes Video: Please see HERE. Paper: Please see HERE.


Moderators for the event:
Cynthia M. Grund, Associate Professor of Philosophy, Institute for the Study of Culture
Vitus Vestergaard, Assistant Professor of Media Studies, Institute for the Study of Culture

All are welcome – also via Skype

Poster available as pdf-file HERE.

Thursday, February 27, 2024, 3:15-5 p.m. in U73

To Be Wrong in an Appropriate Way

- How to Understand and Facilitate Creativity among Children in a Technological Context

Mikkel Snorre Wilms Boysen, Associate professor, University College Zealand, Denmark; cand.mag and Master from the University of Copenhagen and the University of Aarhus; PhD student at the University of Southern Denmark.

Creativity is a concept filled with paradoxes. One of the main contradictions is that creativity apparently involves breaking rules as well as following rules at the same time. In a didactical context this dilemma is often resolved by applying a developmental argument; the individual has to learn the rules in order to know how to break them. This notion is challenged, however, by contemporary trends such as technology, globalization and individualization. What are in fact the proper rules? Do we need to learn basic skills if we can apply technology? How can general rules and individual preferences coexist? In the presentation, such questions are addressed from the perspective of an investigation of music-technology courses in Danish schools. In addition to creativity, concepts such as intentionality, autonomy, authenticity, network, learning, and play-culture will play a significant part in the discussion.

This presentation is a continuation of the presentation given in the series on December 12 (see here), but participation in that seminar is not a prerequisite for participation in this seminar. All are welcome.

Audience participation via Skype is also welcome.

Poster available as pdf-file HERE.

Facebook event page: HERE

Thursday, March 6, 2014, 3:15-5 p.m. in U73

"Real" Heavy Metal - The Notion of Authenticity and Its Implications for Musical Aesthetics

Daniel Frandsen, mag.art i Filosofi (MA in Philosophy).

Abstract: When working with topics in musical ontology, one is often led into a debate about musical aesthetics. Ascribing the property of authenticity to a piece of music will in many cases be interpreted as a statement about the aesthetic value of that piece of music and not just a claim about ontological matters. This can confuse the issue. Not helping the matter is the fact that the notion of authenticity is mostly underspecified in the philosophical literature. But does the ascription of authenticity have any implications for musical aesthetics? In order to answer this question we must at the outset, analyze the notion of authenticity isolated from the field of aesthetics. Secondly, it is necessary to determine what is of aesthetic relevance for the piece of music in question, without implying that it is merely a matter of personal taste.

In this presentation I will attempt to show in what sense musical authenticity and musical aesthetics are related, and under which circumstances the ascription of authenticity is merely an ontological matter. This will be done with reference to theories advanced by Joel Rudinow, Peter Kivy and Matthew Kieran among others - and mainly addressed through examples from heavy metal music, due to the complexity of the genre from a musical standpoint, on the one hand, and the nature of the mileu-internal musical discourse, on the other.

Audience participation via Skype is also welcome.

Poster available as pdf-file HERE.

Facebook event page: HERE.

Thursday, March 13, 2024, 3:15-5 p.m. in U73

Applying Methods of Musical Interaction to the Classroom in a Multicultural Environment

Susanne Jørgensen, Master of Arts in Education and B.A in International Business and Modern languages

Abstract: Traditional teaching approaches are generally teacher directed and based upon a hierarchical power relationship between teacher and students. Today, this has been challenged by many non-traditional learning strategies that are more dialogue oriented (e.g. co-operative learning), expecting students to be more active and engaged in the classroom. Challenges still occur, however, especially in multicultural environments.


During previous work with learning strategies, I interviewed engineering students with varied cultural backgrounds in order to compare their individual learning strategies (among others, students from Vollsmose). The students often preferred working with co-students who were somewhat similar to themselves regarding time management, skills and work mentality. Instant understanding, meaning and work efficiency were top priorities. Development of meaning and understanding, across cultural backgrounds, was not.


That students prefer working with those who are similar to themselves is not new. Today, the urgent need to develop a better understanding of youngsters from Vollsmose and other areas with social challenges, is. I want to find out how modern learning strategies can encourage healthy curiosity in the classroom, without fear of misunderstandings. And that was when I thought of music.


Musical interaction requires all participants to be alert (listening to dynamics, time and rhythm) regardless of whatever part they play in a given composition or song. To the listener (and the good musician), the total experience awakens emotions, a sense of meaning and understanding. I ask if it's possible to create some sort of jazz fusion, in the classroom, where different backgrounds are the crucial instruments for success? In brief, I want to discuss the possibilities of applying methods of musical interaction to the classroom. As my point of departure, I will present the ways in which music is applied in different social contexts, with a special emphasis on Vollsmose.

Audience participation via Skype is also welcome.

Poster available as pdf-file HERE.

Facebook event HERE.

Thursday, March 20, 2014, 3:15-5 p.m. in U73

Natural Movement and Proprioception: Some Possible Implications for Practicing Musicians

Mogens Davidsen, PhD, Associate Professor of Literature, Institute for the Study of Culture, University of Southern Denmark.

Abstract: The area of musical performance is a fascinating area for closer study that naturally blurs the boundaries between detached academic reflection and practical physical engagement. In today's lecture I will examine and discuss theoretical and practical aspects of proprioception. As a researcher within the humanities, specifically areas dealing with aesthetics, I am examining the manner in which serious attention to proprioception appears to provide mediating conceptual and practical tools for achieving increased understanding of a variety of issues connected with aesthetic appreciation and practice. Issues within musical aesthetics and faced by the practicing musician will be addressed in the course of the lecture.

Simply put, the proprioceptive system enables the brain and the motor muscles to communicate. If the system doesn't function properly, then the brain will not automatically know what the muscles in the body are "doing", and damage to the motor apparatus and other injuries are often the result.

Many athletes with injuries and long-lasting joint and muscle damage have found relief and even a cure as a result of focusing on dysfunctions in the proprioceptive system. To the extent that musicians are athletes in their field, it is therefore relevant to ask whether or not possible proprioceptive dysfunctions related to the performance of music will lead to a broader understanding of the challenges to natural movement that the performance of music presents.

In a larger perspective, proprioceptive dysfunction may be seen as the result of the (lack of) physical challenges faced by modern humans. Increased awareness of the implications of the numerous virtually immobile "activities" in which we are increasingly engaged from childhood on can be vital when addressing lifestyle diseases in a welfare society.

In this lecture, in addition to presenting theoretical background, I will also draw upon personal experience of proprioceptive treatment as this is practiced locally (at the Aktiv Form Center here in Odense). In conclusion, I will reflect on the ways I have found that the theory and practice that ground proprioceptive therapy provide a framework for a humanistic and holistic approach to the study of the relations between human and environment, an approach that directly addresses many of the physical problems and aesthetic challenges of modern life in a constructive manner. Suggestions for further research will be presented and examined.

Audience participation via Skype is also welcome.

Poster available as pdf-file HERE.

Facebook event HERE.

Thursday, March 27, 2014, 3:15-5 p.m. in U73

The (Possible) Application of Format Theory in the Study of the Use of Immaterial Music Formats

Andreas Lenander Ægidius, PhD Student (1st year), Institute for the Study of Culture - Media Studies, University of Southern Denmark.

Abstract: I would like to investigate the ways in which format theory might be applicable to the study of how we handle immaterial music formats. Jonathan Sterne tentatively puts the idea of a format theory forward in relation to his historical analysis of the development of the MP3 format: MP3 – The Meaning of a Format (2013). Sterne demonstrates that formats, standards and infrastructures – and the need for content to fit inside them – are every bit as central to communication as the boxes we call "media". The theory references earlier arguments from the study of technology and science (STS) but distinguishes itself due to its distinct focus on formats: "Format Theory would ask us to modulate the scale of our analysis of media somewhat differently. Mediality happens on multiple scales and time frames. Studying formats highlights smaller registers like software, operating standards, and codes, as well as larger registers like infrastructures, international corporate consortia, and whole technical systems." (Sterne 2013, p. 11). This approach would have us look at that which functions 'beneath, beyond and behind' our reliance on digital infrastructures for media use. Questions as to what format theory is good for and how I propose to use it as part of a sociocultural approach are framed by my overall PhD research question: How do users, creators and distributors of music handle immaterial music formats in the cross field between downloading and streaming? I would like to include a discussion of theoretical merits and possible research questions since I have no empirical data yet here in my first year of a PhD-project where I am still neck deep in theory.

Audience participation via Skype is also welcome.

Poster available as pdf-file HERE.

Thursday, April 3, 2014, 3:15-5 p.m. in U73:

Systematic Musicology Meets Historical Musicology: Quantitative Support for Historical Changes in Rhythmic Variability of European Art Music

Niels Christian Hansen, MSc (Music, Mind & Brain), MMus (music theory), BA (classical piano), is a PhD student at the Music in the Brain Group at the Royal Academy of Music Aarhus, the Center of Functionally Integrative Neuroscience, and the Department of Aesthetics and Communication, Aarhus University. His current research focuses on the mechanisms of musical expectation and on the behavioural and neural correlates of statistical learning and expertise in music. This talk represents collaborative work with Makiko Sadakata (University of Amsterdm & Donders Institute, Nijmegen) and Marcus Pearce (Queen Mary, London).


Abstract: Among music historians it is a long-held belief that the prosody of composers' native languages is reflected in the rhythmic and melodic properties of their music. During the last decade, researchers have finally provided quantitative support for a relationship between durational variability in language and music. This was achieved by applying the normalised Pairwise Variability Index (nPVI) to speech alongside musical scores. Such studies capitalise on the fact that syllable-timed languages like Italian and French have low linguistic nPVI while stress-timed languages like German have higher linguistic nPVI. Extending this approach to analyses of historical developments, a recent paper reported linearly increasing nPVI in Austro-German, but not in Italian music. This finding was ascribed to waning Italian influence and increasing German influence on the musical style of Austro-German music composed in the years following the Baroque Era. Critically, this was a post-hoc hypothesis, and since we cannot perform controlled experiments on historical data, replication with more sensitive methods and new repertoire is strongly required.

This project replicates, refines and extends previous studies by including French composers, who represent another Central-European country with considerable linguistic and cultural influence often associated with a particularly strong national identity. We hypothesise both an initial increase and a subsequent decrease in nPVI, based on documented increasing German influence on French music after the Baroque, and reported decreasing nPVI in French vocal music composed 1840-1900. To enable us to detect these predicted non-linear trends, more sophisticated analytical strategies are adopted, namely polynomial modelling.

Clearly, when juxtaposed with systematic musicology, this work provides quantitative support for key accounts from historical musicology concerning an Italian-dominated Baroque (1600-1750) followed by a Classical Era (1750-1820) with Austro-German centres of gravity (e.g. Mannheim, Vienna), and a Romantic Era (1820-1900) with greater focus on independent national identities.

"There is neither measure nor melody in French music, because the language is not capable of them"
(Jean-Jacques Rousseau, 1753)




Audience participation via Skype is also welcome.

Poster available as pdf-file HERE.

CANCELLED - Thursday, April 10, 2014, 3:15-5 p.m. in U73:

Electroacoustic Expressions: Musical Phrases Conceived, Developed and Delivered in the Interactions among Human – Machine and Performer – Composer/Creator.

Fritz Gerhard Bertelsen, professional clarinetist and bass clarinetist

Since 1996 I have as a classically trained clarinetist and bass clarinetist worked closely together with classical electrocoustic composer Ejnar Kanding (www.kanding.com). Together, with the ensemble Contemporanea (www.contemporanea.dk), we have specialized in performing music involving acoustic and electronic sound in various ways. These range from performing pieces with tape or simple effect processing of the instruments, to more elaborated sound processing and interaction between performer and computer. We have avoided a conventional approach according to which the composer/creator becomes inspired, composes a piece and then hands it over to the performer/musician, who then rehearses this in order to subsequently interpret the work for/to an audience. We have instead worked together throughout the entire process. In this ping pong process, we continue to leave ourselves open to surprises regarding the sensitive musical phrase that can occur when we, armed with the "old" virtues - classical music aesthetic, work and preferences - as impeti, have moved into a new universe where the computer is a real-time and - fortunately - completely unpredictable partner in musical interaction.

Audience participation via Skype is also welcome.

Poster available as pdf-file HERE.

Thursday, April 24, 2014, 3:15-5 p.m. in U73

The Religious Sublime in Music, Literature and Architecture

Claudio Cifuentes-Aldunate. Dr. Phil in Latin American Literature, Université de Fribourg, Schweiz; Master in Latin American Literature, Universidad de Concepción, Chile; Bachelor in Language and Literature, Universidad Católica de Valparaíso, Chile. He is Associate Professor of Spanish and Latin American Studies at the Institute for the Study of Culture, University of Southern Denmark.

Abstract: In this presentation I will attempt to indicate the semiotic aspect that produces the "religious-sublime". (I am convinced that there are many modalities of the sublime). Most of the semiotic characteristics that we use to represent (and produce) the signifiers of the religious-sublime nevertheless share their mechanisms with other modalities of "sublimeness". The sublime will be regarded as the representation (in the sense of staging) of a perception. I will demonstrate how this subjective perception – in this case "of the divinity" - is (re)constructed by the subject in a piece of Spanish Gothic literature, in sacred music and in architecture – the room which houses the subjective perception of the divinity.

Audience participation via Skype is also welcome.

Poster available as pdf-file HERE.

Thursday, May 1, 2014, 3:15-5 p.m. in U73

Musical Visuals: An Investigation of the Metal Band Logo

Vitus Vestergaard, PhD, Assistant Professor of Media Studies, Institute for the Study of Culture, University of Southern Denmark

Abstract: The design of metal band logos has evolved into a visually unique style, drawing upon design styles such as art deco and art nouveau. The logos reflect the same metal aesthetics that can be found in metal songs, however. During this seminar the intimate connection between logo and music will be discussed and substantiated by a range of examples.


Audience participation via Skype is also welcome.

Poster available as pdf-file HERE.

Thursday, May 8, 2014, 3:15-5 p.m. in U73

Organizing the Half Tones and Working with Dissonance

Giacomo di Tollo, PhD. LAGIS- École Centrale de Lille, Lille, France

Abstract: Some scholars claim that contemporary music was conventionally born when Schoenberg wrote Six Little Piano Pieces op. 19, a work that explores the possibilities provided by dissonance as such. After this, some composers have preferred to deal with a free treatment of dissonance, others have developed ways of organizing the twelve tones that make up the totale cromatico. During the seminar I will present some approaches for dealing with dissonance that stem from research methods in artificial intelligence. These are based on the theories of block designs (Tom Johnson), cycles and kaleidocycles (Luigi Verdi), and magic stars (Sergei Zagny). These, together with the notion of stochasticity (for instance, John Cage) and brute force (again, Tom Johnson), can provide frameworks for help composers and practitioners' to deal with the task of working with dissonance.

Audience participation via Skype is also welcome.

Poster available as pdf-file HERE.

Please Note: Giacomo di Tollo will be giving the May 8 Lunchtime Concert at the University of Southern Denmark. Please see HERE for details.

Please see the following networks for additional information about activities within The Aesthetics of Music and Sound:

JMM: The Journal of Music and Meaning (Funded by the Danish Research Council for the Humanities.)

Nordic Network for the Integration of Music Informatics, Performance and Aesthetics (originally supported by NORDPLUS and subsequently by NORDFORSK)

netværk for tværvidenskabelige studier af musik og betydning/

network for cross-disciplinary studies of music and meaning

Department for the
Study of Culture

Research Director for

The Performances of

Everyday Living

Coordinator for

and

Editor and Webmaster for

Updates

PLEASE NOTE: During the month of March 2015 and possibly extending into April/May 2015, heavy construction will be taking place on this website behind the scenes as it "migrates" to new editing software. Please be patient with us during this period if occasionally some pages take on a strange appearance, or if updating seems to be a bit erratic. All efforts will be made to maintain the integrity of the page with the schedule for the seminar series Topics in the Aesthetics of Music and Sound: Mostly Metal here, but it will nevertheless be a good idea also to keep an eye on our Facebook group here and the regularly occurring announcements of events on it during this period. Thank you for your patience!

During March-May 2015 we will also continue to develop our new

channel, which we encourage you to visit here.

Archive

for ""Updates" and "News":

Click HERE.



The Aesthetics of Music and Sound - www.soundmusicresearch.org
Cross-Disciplinary Interplay between the Humanities, Technology and Musical Practice
Site of the SDU-IKV Research Program: The Performances of Everyday Living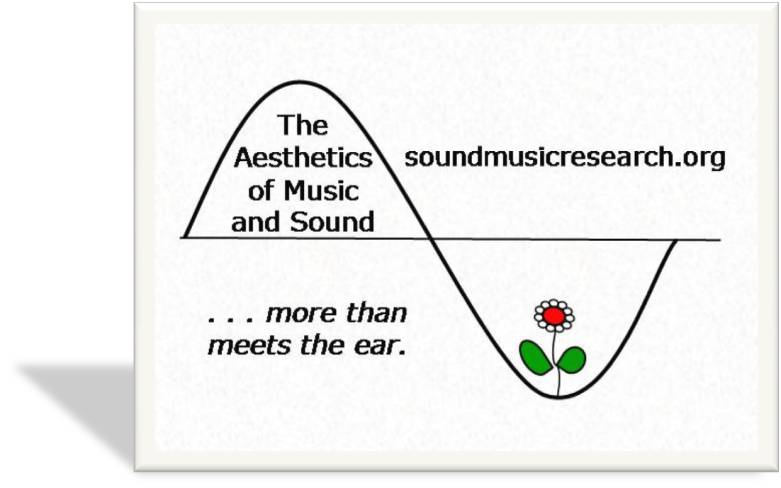 Cross-Disciplinary Interplay between the
Humanities, Technology and Musical Practice